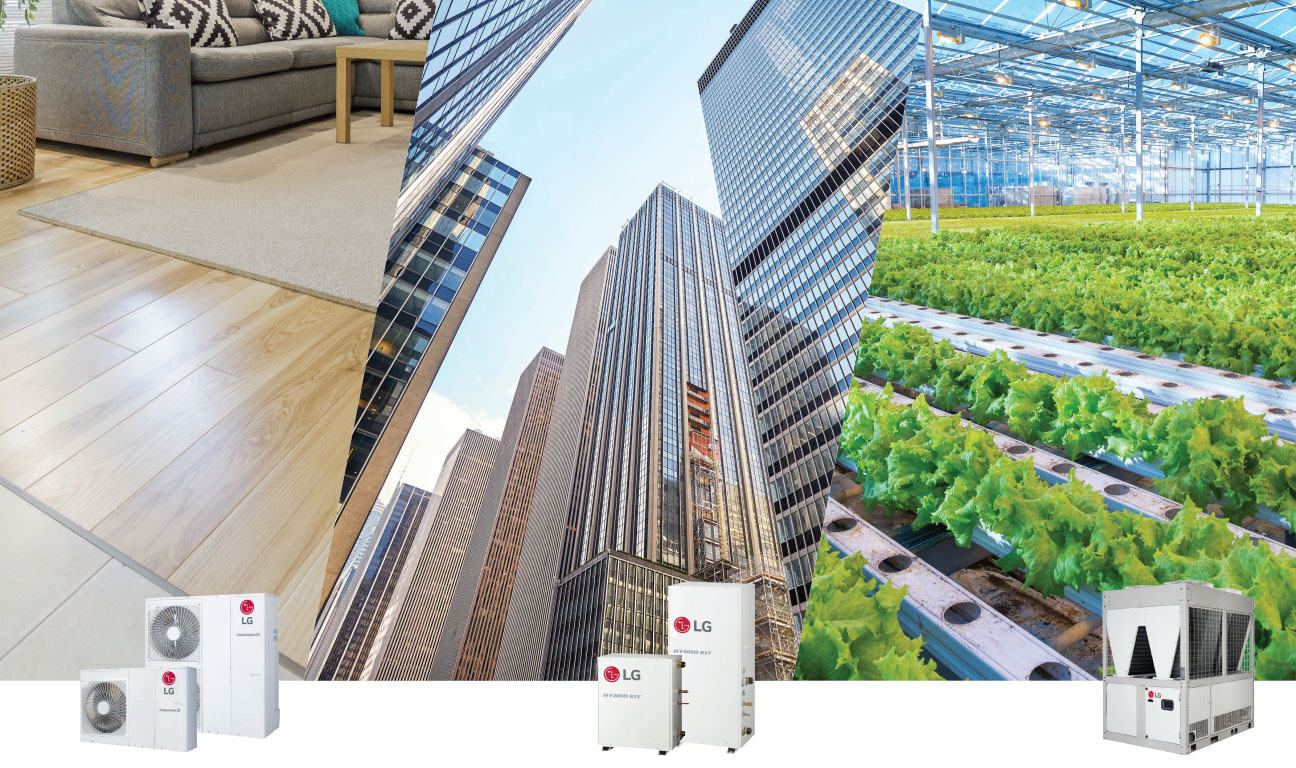 As a leading HVAC supplier, LG's heating product portfolio comprises a wide range of highly energy efficient renewable energy systems, providing the right heating solution for any application and requirements.
LG heating products provide a greener and more energy efficient heating solution for your home, and office through continuous research and development of green energy technologies such as R32 refrigerant AWHP (Air to Water Heat Pump) and R1 scroll compressor.
LG's residential heating solution (Therma V) can cover heating and hot water demand of house at the same time. Compared to conventional boiler system, it is more efficient and reduces CO2 emission as it uses renewable energy from the outside air. Furthermore, these solutions can be connected with various smart control solutions such as LG SmartThinQ.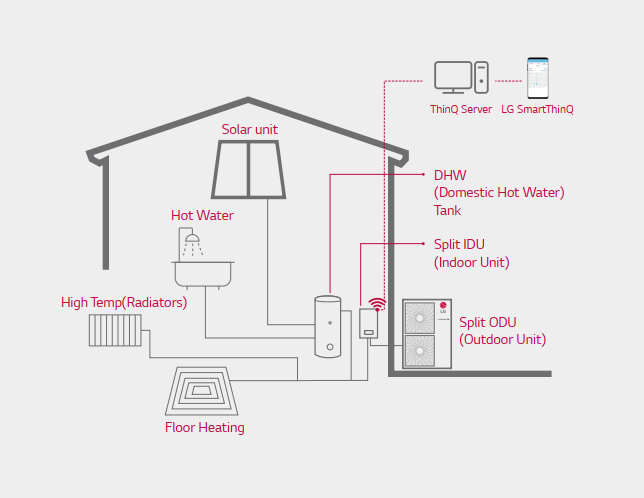 LG's commercial heating solution can be provided for all kinds of commercial applications such as office, hotel, and spa. Our solution reduces energy consumption and CO2 emission for those applications. Regardless of season, heating hot water, and cooling can be provided at the same time by using LG's high VRF Technology and inverter scroll chiller heat pump.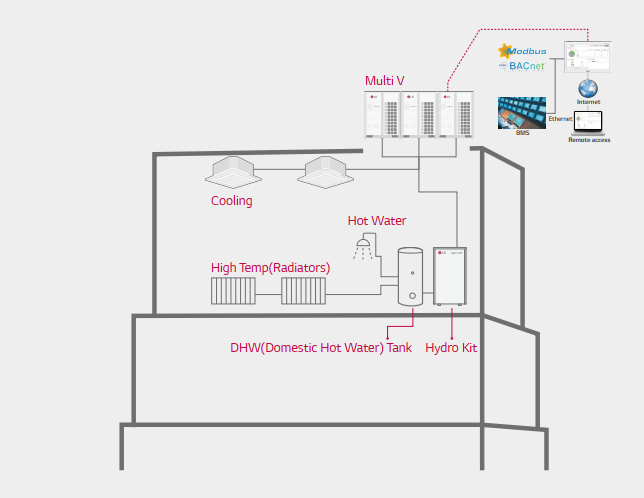 THERMA V (Air to Water Heat Pump)
AWHP is a system that allows space heating, floor heating and hot water supply. Not only you can install it in your new home, but you can also replace boilers in your existing home.

Reduction in heating operation costs
THERMA V is approximately up to 4 times more efficient than boilers. The longer you use it, the more you can save on heating costs.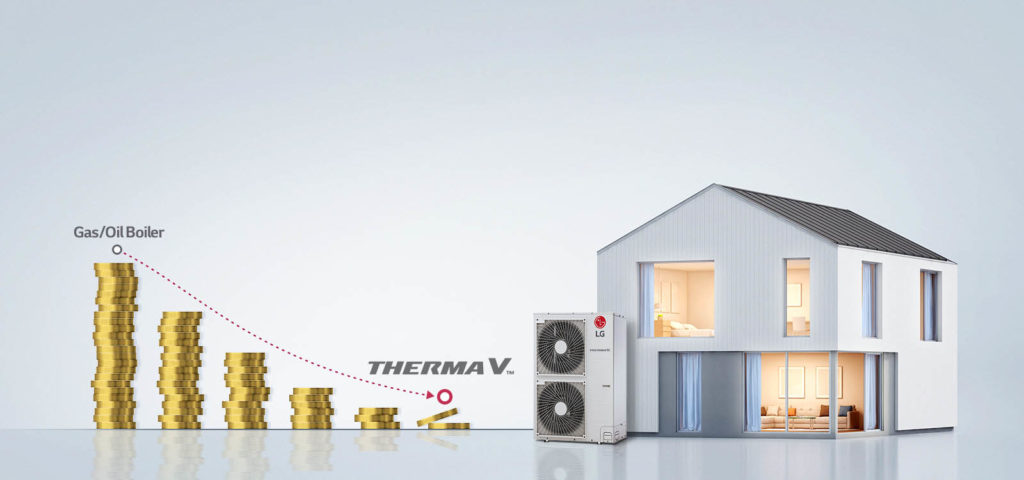 Renewable energy solution​
THERMA V uses 75% of nature energy absorbed from outside air and the rest of 25% comes from electricity. Therma V significantly reduces CO2 emission compared to oil or gas boilers.


Multi V is LG's Variable Refrigerant Flow (VRF) system. It minimizes efficiency losses and provides sustainable energy benefits. Providing exceptional comfort, energy efficiency and reliability, LG VRF solutions offer cost effectiveness and easier installation, and thus are widely considered to be among the most versatile and powerful system air conditioners.
Inverter Scroll CHILLER (LG inverter scroll Chiller Heat pump)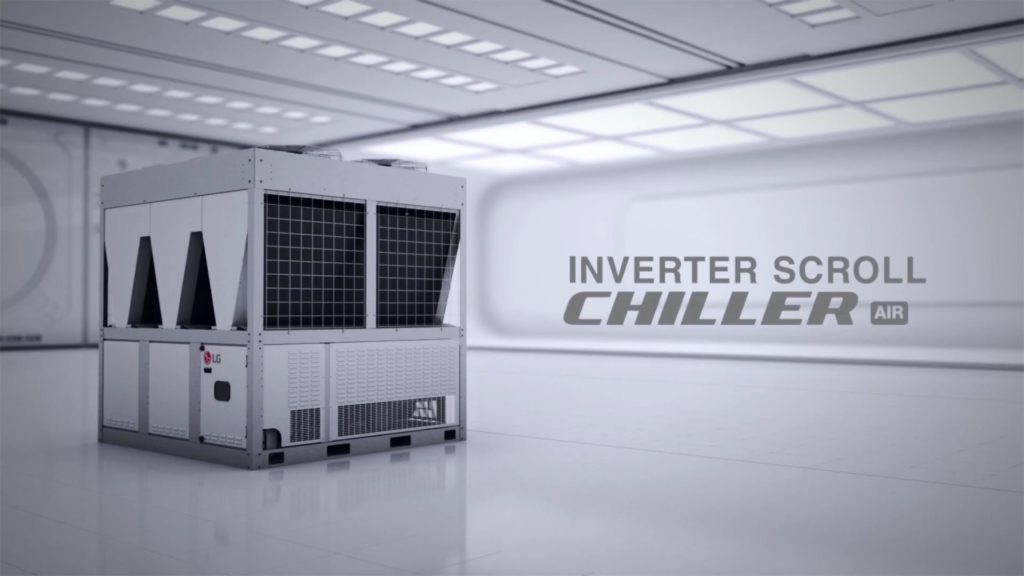 Designed to provide effective cooling for even the largest buildings and facilities, LG's chilled water central air conditioning solutions are ideal for industrial facilities such us power plants and factories as well as district cooling.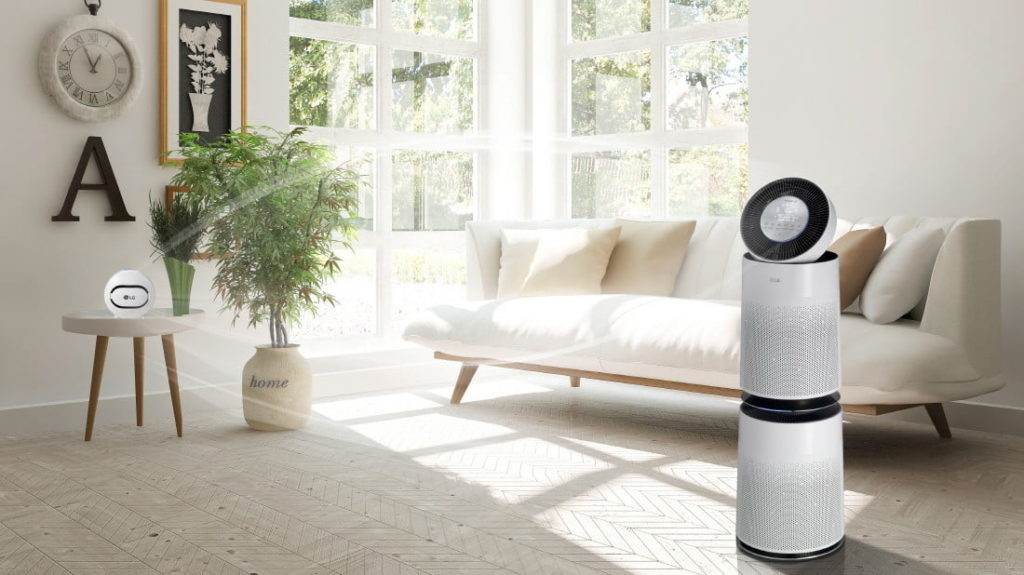 Simply beautiful on the outside, packed with state-of-the-art innovation on the inside, LG air purifier feature sleek, advanced designs for powerful filtration and natural humidification – so you can breathe easier.
The LG PuriCare air purifiers remove over 90% of airborne allergens for a happier day at home. Filter out allergens and improve air quality with a unique 360° purification method.